Tour of Leeuwarden
Connect International Event
Date: Saturday 15 September 2018 at 11:50 hrs
Location: Oldehoofsterkerkhof, 8911 Leeuwarden, The Netherlands
Members Price: Free!
Non-Members Price: Free!
Join us on the Leeuwarden Free Tour... "if you want to see Leeuwarden through the eyes of a local. Expect a passionate guide, funny historical stories, beautiful street-art and cute little shops and art galleries. It's the best introduction to the city!" A Guide to Leeuwarden
What to expect;
The tour is in Englis and takes about 1.5 to 2 hours to complete.
Wear comfortable walking shoes.
The tour starts at 12:00 but we will meet at 11:50 infront of the Oldehove (leaning tower) on on the corner of the Heer Ivostraatje/Grote Kerkstraat.
The tour is free, however, it is a nice gesture to leave a donation (€5 ~ €10 suggested)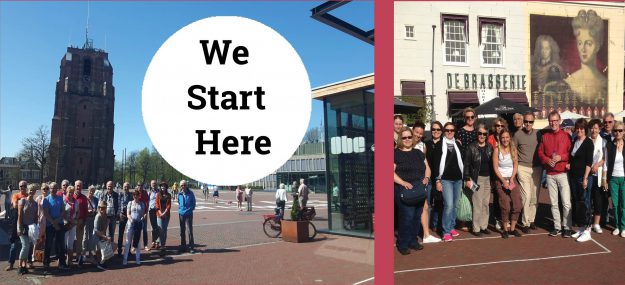 Register for this event
Register Disclaimer - If you wish to cancel an event registration, you must do so at 5 working days before the date of the event, otherwise you will be responsible for your fee.
This event has already happened! Why not register for a different event?